Daniel Galanos - Compounding Pharmacist
Daniel has been a pharmacist over ten years. He has worked for five in years in compounding and in community pharmacy. Daniel is passionate about compounding as it increases the options for patients to find the right medications to suit their needs and enjoys collaborating with other health professionals to come up with potential solutions to therapeutic problems. Daniel is also qualified in medication review and vaccine administration and is happy to discuss any medication related concerns and interactions with any regularly prescribed medications and compounded preparations.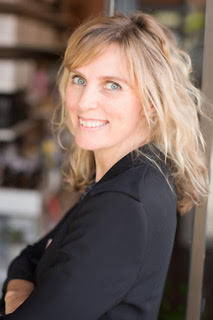 Kate O'Flynn - Naturopath
A leading expert in women's wellbeing and empowerment, Kate has been in clinical practice specialising in women's health, hormones and stress management for over two decades. Practising as a Naturopathic Clinician, Lifestyle Medicine Expert and more recently a Vedic Meditation Teacher, Kate believes, the key to happiness and health lies in the interconnected nature of our true and whole selves, and invites her clients to live a more authentic and energised life.
Recognising the importance of integrating western and natural medicine Kate supports her clients on their journey by blending evidence based medicine, experience and knowledge. Kate draws on nutritional and herbal medicine, lifestyle modifications and personal empowerment to achieve long lasting change in her clients and in June, 2020, was Fellowed by the Australasian Society of Lifestyle Medicine representing the highest levels of expertise and peer recognition available for health professionals in the field of Lifestyle Medicine.
Driven by her passion to support and educate women; Kate's work is extensive in the women's health landscape working at both The Royal Hospital for Women (Randwick) and Genea IVF. 5 years ago, Kate founded Orbit of You, a leading clinic and apothecary, and has now consolidated her private practice and coaching programs to Kate O'Flynn Conscious Wellbeing.
A regular keynote speaker and educator, Kate shares her extensive advanced trainings in her Corporate Wellbeing Programs, designed to enhance physical and mental wellbeing in busy workplace environments. Whether Kate is mentoring, consulting patients in private practice or speaking on stage, her core purpose is to inspire women to feel deeply connected to wellness. and empower her to embody